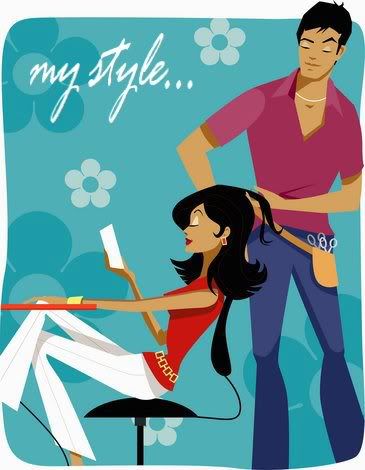 write your personal data.
insert your tagboard here. width and height should be 300
Blogger Blogger Blogger Blogger Blogger Blogger Blogger Blogger Blogger Blogger Blogger Blogger Blogger Blogger Blogger Blogger
Please UPLOAD 1.picture = style.jpg TO UR OWN SERVER.
Powered By: Blogger
Layout By: Trina
Friday, March 03, 2006

wat a lovely lovely day.. yeay.. was finally on a one day long leave break!!!! imagine not having to wake up to the pathetic alarm on a friday.. sigh!!!!! i so love being covered by the sheets.. =)
yup.. sg is really really really really hot now..
went to the asian aerospace last week.. boy it was scorching!!!!!! there were tonnes of people.. no kidding.. and so much crowded that really.. i think i wasnt too pleased about going there in the first place. Guess why? courtesy of my dad, he got my little bro and i tickets.. so we could be the first to see the A380.. apparently the biggest boeing plane ever ever ever.. (its 2 stories high).
yes.. the sun was at its midday high.. and just pouring forth its magnificant rays.. (as if im not tanned enough).. to be honest. .the air show was brilliant.. except.. haha.. it was far too hot to stare at the jets when they were hovering so high up above the skies.. the sun rays were just totooooooooooo brilliant..
but guess wat? they actually had this pink/red fighter jet.. oh.. thats so cool.. im gonna name it after myself.. hee hee hee.. i mean man.. thats like customized just for the ladies.. ;)
caught a little bit of the flu bug from one of u guys.. and yes.. im down with a super red nose and an inflamed throat.. not funny!
this week was busy busy busy.. only managed to catch up with shuz.. haha. fish and co. (man that place is soooooo secondary school), but hey... we still looved the good old seafood platter, the creammy orgasmic garlic mussels and yes yes yes... passion fruit juice to wash it all down. it was fun. bitching about the whole world.. and trying to buy a one way single mrt trip.; hahaha.. hope u got your refund back babe!~!!!!

a phone call from someone really really far away also made me sooooooo happy. Thanks darling!!!!! u made me so excited i couldnt sleep till 3 in the morning. hahaha.. but hey.. im so glad.. yea.. we're gonna plan our hotel bookings and spas and..*wink wink*.. hahaha.,. yeay yeay yeay

im so glad its march.. oh.. thanks john for lending me despo housewives.. (though its only till epi 10). haha it still beats rushing home every monday to catch it.. anywae. its GOOOOOD... though the first season still rocks.!!! hashahaa.. john has like 3000 over dvds.. amazing!!!! constant supply of everything good =) underworld 2 next yea????? hahhahaahhah

its time.. for new phone.. so yea.. do let me know if there are any nice models around okie.. so far.. im kinda keen in the gold series by nokia..

and victorian tea this sunday.. cant wait peeps!
oh.. hahaha.. im half way through driving.. can u imaagine.. for all sg peeps.. do clear the yio chu kang area on sun evenings please.. road hazard alert. haha u noe.. myf riends are just simply classics.. they've banged off lamp posts and express way flowerpots.. (flowerpots are levied at a 350 SGD fine!!!!!!! and prob thousands for the lamp post) and i'll be soon joining their gang.. hee hee hee.. yup. u'll seee.. i'll be driving in NO TIME!!!!!!!!!!!
Get awesome blog templates like this one from BlogSkins.com