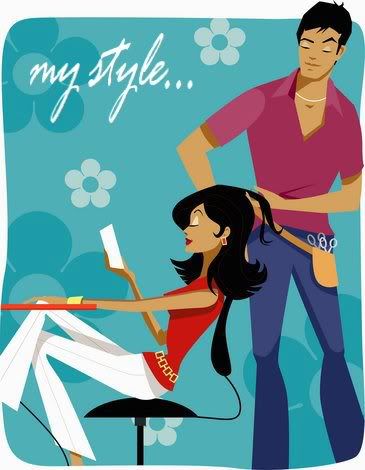 write your personal data.
insert your tagboard here. width and height should be 300
Blogger Blogger Blogger Blogger Blogger Blogger Blogger Blogger Blogger Blogger Blogger Blogger Blogger Blogger Blogger Blogger
Please UPLOAD 1.picture = style.jpg TO UR OWN SERVER.
Powered By: Blogger
Layout By: Trina
Sunday, December 04, 2005

ello. cant believe its mondays all over again.. arrggghhh.. hahaha...

well.. this weekend was sooooo fun.. so busy.. soooooooo i dont have enuff weekends.. weekends shd really be like 4 days a week. and 3 days work. and eveyrone will live happily ever after. ehe heee..

fri: joannie and i went like 3 blistering hours without eating dinner first. we shopped till we dropped coz we figured if we ate dinner at 10, no one will fight for places with us. WRONG> i think the whole of sg has the same idea. hahah.. another half an hour wait at fish and co and we managed our orders just before they closed their final orders...... oh man.. the mussels in butter and garlic was like.. orgasmic i tell u!!!!!!!!!!!!!!!!!!!!!!!!!!!!!!!!!!!!!!!!!!!!!!!!!!!!!!!!!!!!!!!!!!!!!! we slurped up everything.. that 1000000000000000 calories thingie was shared between us 2 piggies.. GROSS RITE>. ya.. and guess wat i did when i went back? SLEEP ... like ive never slept before.. i awoke at 4pm the very next day... hahahaa...such a lazy lazy lazy piggy!

saturdays was lie in bed day.. enufff said.. dinner with the whole family since my bro has migrated back home from hostel. our hall looks exactly like the refugee camp. amazing. its in our blood to amass things from everywhere. in the short span of 3 mths.. my bro has came back with the entire freaking big car filled with stuff.. mind u. our car's a seven seater.. and it was filled to the brim.. and that didnt include his personal fridge coz it was brought back much earlier. .. AMAZING>. he's just like me!! hahahahahhaahahah

i love sunday lunches.. this time with my pretty 2 cuz.. hahaa.w ehad such a smashign time.. oh please get me the ultra funky ultra NICE white nike gym bag man... kinda need it when i sign up next yr.. got 2 gym buddies to start th enew yr with.. we shall.. attempt to gym soon =) the bag is sooooooo gorgeous.. i love it.. [please get it for me on your next trip up yea.. ;)
okie.. we bitched sooo much and went over to big o for dessert.. and the waiter is sooooooooooooooooooooooooooooooo cute.. i swear.. trying to get his attention the whole darn time. hahaa.. he is soooooooooooooooooooooooooooooooooooooooooooooooooooooooooooooooo cute.. i think im going there every weekend.. i htink he was there last weekend too.. but weekends only i guess...

hey babe.. YN: thakns for your long overdued call last nite. ahahah.. catch me just when iwas watching star awards somemore (hahah.s huhui, finaly we get to watch. live. hahaha.. ). its my first one after 3 yrs.. coz every year we kinda miss star awards.. hahaha.. and its like we gotta go to london to watch it coz shuhui's mum sends the vcd to us.. anywae.. hey babe. glad everythign is going on fine.. come back soon.. we shall go a-shopping, a-drinking, a-hunk-watching.. hahaha.a. okie dokies.. yeaylunch time soon.. im so excited!!!!
its fruits day and they have free fruits for us.. yeay!!!!!!!!!!!
Get awesome blog templates like this one from BlogSkins.com