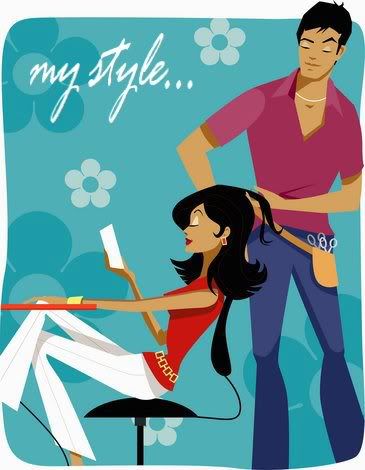 write your personal data.
insert your tagboard here. width and height should be 300
Blogger Blogger Blogger Blogger Blogger Blogger Blogger Blogger Blogger Blogger Blogger Blogger Blogger Blogger Blogger Blogger
Please UPLOAD 1.picture = style.jpg TO UR OWN SERVER.
Powered By: Blogger
Layout By: Trina
Tuesday, November 01, 2005

okie.. monday nite was so fun. hahaha.. happy halloweens! monkay's birthday was different. he wanted to soak in the deepavali atmosphere.. so we ended up eating indian food. gosh! thank goodness he didnt suggest eating anywhere near little india if not we would have bashed his head up. settled in this posh country club rest called samy's for reallie authentic and niceee super nice indian food. reckon we were somewhere near the botanic gardens. yummy fish head curry, lotsa yellow rice, squid, tandori chicken and between us, we had lotsa tiger beer and lime juice. left feeling super bloated, since lunch that day was with joannie and we stuffed ourselves crazy from the buffet. when the waiter announced there was 15 mins left to closing the food counter, we made a beeline for the sinfully rich desserts and i ended up with 100000000000000000 calories more. we literally rolled down orchard road, only to be engulfed in the takashimaya war sale. we fought with one million other housewives and people who obviously were on leave, for purchases galore. so fun.!
happy birthday monkay.. we love u! even though after eating, our hair and probably whole body stank soooo much with all those curry smell. pitied the taxi driver, he really didnt noe what he was in for when he nicely picked up 4 pple, only to have them smelling of little india all the way home.. haha.
back home.. i washed my hair twice.. no offense.. i love indian food.. just that. sometimes the smell is really overwhelming. the moment i stepped home.. everyone knew where i came from.. ahahhaha


tues was such a busy busy day. awoken from slumber at 7 AM okie.. shucks.. coz it was rad's tea ceremony. and till now i still did not know why han, hao and i had to go, coz they would never offer us tea, and we felt so damn extra there... han and i tried blending in the sofa, which we successfully did. boring though.

church was more fun. their wedding ceremony was realie beautiful, white and champaign theme was all the more spectacular. the page boy was sooooooo awfully cute, i went round tryin to find him later, and my cuz and i made too much noise during worship. we reallie ddidnt get what the preacher was saying.. coz he went on and on about divorce and infidelity. .. like wat??????? then we ran round andd round and had an awsome lunch. went to chill out with my cuz after that.. like i meant we slept for like 3hours, before going home to change for dinner.

wah.. such a social event. was told to wear my bestest for tonite. yup.. i loved my hair though.. tied it with this shimmering sash, so kinda looked gipsy, with lotsa eyeliner and a black skirt. i thot it was quite fun. and u noe.. ive got 3 cute 2nd cousins.. and this little one called ryan.. 1 yr old.. so cute. roy and i were trying half the nite to like see who he would run too. i won hands down. he was intrigued with the shimmering hair. hahaha.. he's super super super super super super super cute. and tiny. so scared i would drop him anytime soon.
met all my relatives. my maternal side has so many pple, we took up 5 tables.. my grandma has like more than 10 siblings.. so i have many many uncles and aunties, and grand uncles and grand aunties.. and its amazing. i think i find new relatives each time i go.

good catching up with roy. they didnt serve alcohol at the wedding coz rad and his wife are good christians. i tried asking for the bar, and my bro told me the pastor was standing near us, and he looked mega horrified... ooppss.
yup. roy and i headed down for a quick cocktail. caught up a bit. roy. is my age, but he;s my uncle.. ahhaa.. we grew up togetehr.. and he always like to bully me. SERIOUSLY.. until now.. and when i dont listen to him, he goes.." but im your uncle. u have to listen to me!!!" blahhhhhhhh!!!
he's put me and my cuz and bro down for the tony and guys list of hair models.. ahaha.. aka we get free colouring, and free haircuts.. but warning though.. might be drastically weird hairstyles. i hope he does not put a green ring round my head or something.. hahaa..

had a great nite.. and great food. the food was fabulous, though we missed out so many courses coz playing with little ryan.. he's SOOOOOO CUTE.. think my little bro got jealous.. hahaa..

yup.. i had a great great hols.. now.. waiting to detox myself.. coz.. been piling up soo much gunk and junk! detox rocks big time. some major losing weight sessions next!!!
Get awesome blog templates like this one from BlogSkins.com