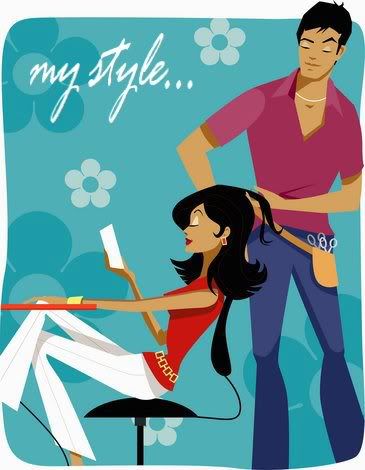 write your personal data.
insert your tagboard here. width and height should be 300
Blogger Blogger Blogger Blogger Blogger Blogger Blogger Blogger Blogger Blogger Blogger Blogger Blogger Blogger Blogger Blogger
Please UPLOAD 1.picture = style.jpg TO UR OWN SERVER.
Powered By: Blogger
Layout By: Trina
Friday, October 21, 2005

cant believe it myself. my little darling woke me up at 8 and asked me to bring him for mcdonalds' breakfast. the irresistable lure of hashbrowns and mcmuffins woke me up and i gave in. sigh. the stomach always takes preccedence.
was never a morning person, and i guess.. i might have to start being one. this is prob the third time im having max breakfasts, the other two when i was still doing relief teaching.. haha.. never knew the max outlet at choa chu kang opens at 6 am!!!!
anywae.. my little bro and i. awwww.. i love spending time with him. its just so fun. coz we do all kinds of stupid random shit.. and i try to blend in with his language of counter-terrorists, and randomly shooting people.. and even ducks on counter strike. to add to that, my bro is the proud owner of a counterstrike sling bag.. which he absolutely adores. and he even shoots ducks.. i mean.. they have ducks in the game.. and he simply bursts out laughing.. whenever he blasts a duck.. goodness.. gotta so teach him moral values..
didnt noe so many sg pple wake up so early on a sat morning. we reached at like 9 yea.. it was so full. man.. we live in an early neighbourhood. u noe.. max noe has like those printed papers u put on trays ( i dunno wat they are called) but then.. it calculates the amt of calories there is in their individual food items. yes.. my breakfast amounted to almost 900 calories.. helps. and im not eating lunch. it was horrible. the big breakfast was like 630, and hash browns were NOT INCLUDED. plus my iced milo.. haha.. = overweight.
so my bro and i sat there laughin and calculating how much we would have to exercise to burn it off (aka NEVER FINISH BURNING) or perhaps we should jog round our estate like 300 million times!!!!!! okie.. im dead!! hahaha..

then it was facial with the other bro.. haiz.. the perks of being a medical student.. he gets free vouchers.. with haach. so we promptly went at like 11 for our facial appointment. they are so freaking smart i tell u.. we had 100 dollars voucher.. but the facial alone was like 110!!! so we had to each fork out another 60 bucks.. welll not we.. haha.. dad had to fork out another 60 bucks... haha. his biggest misstake was to renew my sup credit card.. mhwahahahahahah
anywae.. this facial is not my usual onne.. but well.. its worth a try. the lady was like " wah.. your eye bags very big!!!!!"
im stunned.. like STUNNED. how can.. listen carefully. HOW CAN one, who sleeps approximately 12 hours a day.. and most often.. with naps thrown in as well, have eye bags???????????????? and she went on and on about how i never take care of my skin.. and blah blah... watever..
and before we left.. haha.. i was almost duped into parting with a few more hundred of skin care products.. with which my pragmatic bro dragged me out of the shop. hee hee.. luckily i have my big shades and my cap.. and we quickly took a cab home.

dad's coming back tomorrow.. hope he gets reallie nice stuff.. from duty free.. told him i didnt want any fake stuff!!!!!! but i kinda hinted the tag heuer at dfs was much cheaper.. HOPE HE SERIOUSLY GETS THE HINT MAN>!!!!!!

oh ya.. happy birthday MUS! i hoped u got my text!!!!!!
Get awesome blog templates like this one from BlogSkins.com