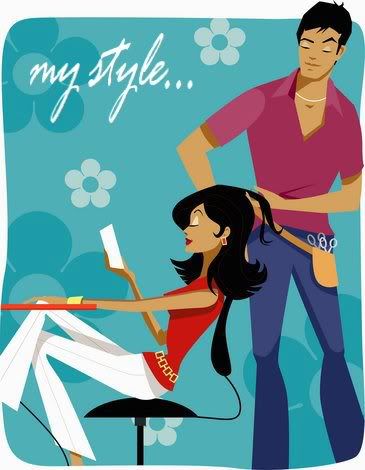 write your personal data.
insert your tagboard here. width and height should be 300
Blogger Blogger Blogger Blogger Blogger Blogger Blogger Blogger Blogger Blogger Blogger Blogger Blogger Blogger Blogger Blogger
Please UPLOAD 1.picture = style.jpg TO UR OWN SERVER.
Powered By: Blogger
Layout By: Trina
Sunday, October 16, 2005

dad's left for shanghai already.. sigh.;and he's not bringing any of us.. mainly he;s not bringing me.. sulks*** but the usual presents would help.. my little bro's so excited coz dad's gonna buy him like one million zillion duel masters card or something... of which.. ive always thot it was duel monster.. so our conversation went like

me: eh.. why u want to buy duel monsters card? monsters battling?
bro: looking very exasperated: jie !!!!! DUEL MASTERS!!!!!
me: okie.. so its so stupid anywae.. the cards.. not like the real monsters come out
bro: there are no monsters... they are light civilization beings.. blah blah blah.... and something of the type survivors of the megapocaylpse... okie.. *pretty amazing vocab he's got here*
me: okie.. so wat u do with the cards then?
bro: take part in tournament...and now he reallie thinks his sis is damn damn stupid.
me: okie.. wah.. i wanna take part too..
bro: silence.. silence silence

this was as stupid a converstaion as we had with gundam seed destiny.. which jierong introduced last time.. watched a couple of episodes with him.. well.. more interested in the purple hair princesss.. coz. ahhaha.... she was damn hot.. so i told my bro
me: eh.. gundam seed destiny.. i watch!!!!
bro: reallie?
me: ya.. i like the purple hair princess!!!!!
bro: wat abt the gundams?
me: ????!!!!???? wat are gundams?
bro: jie.. u stupid or wat? its the robots..
me: trust me.. i NEVER KNEW THOSE FUGLY ROBOTS WERE CALLED GUNDAMS... sigh..

now.. i think im labelled major dumb ass !!!! plus my bro punishes me for being so stupid by.. constanting squashing and jumping on me. and trust me.. he grew so much.. and weighs sosoo much more.. everytime he jumps on me.. its like 40 kg times velocity time mass times volume times i dunno... tis physics stuff.. so i end up with a zillion blue blacks..all the freaking time..
Get awesome blog templates like this one from BlogSkins.com