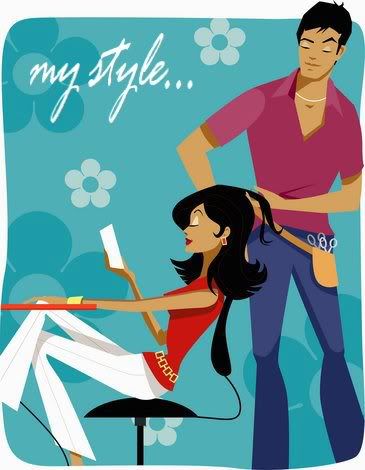 write your personal data.
insert your tagboard here. width and height should be 300
Blogger Blogger Blogger Blogger Blogger Blogger Blogger Blogger Blogger Blogger Blogger Blogger Blogger Blogger Blogger Blogger
Please UPLOAD 1.picture = style.jpg TO UR OWN SERVER.
Powered By: Blogger
Layout By: Trina
Wednesday, August 10, 2005

woohoo..

im really quite happie today.
this week went really well.. here's why

monday: met up with jo and diz.. im really oh so happy u noe.. jo and her nonsensical blabbings.. and we had like dim sum at our usual hangout.. in holland v.. and oh nononono didnt get to see tay ping hui.. but we saw a few people around. singaopre is really small... u see people everywhere. but all so good catching up with my babes.. and u noe metro had a 20% off sale .. even for cosmetics.. so used my plastics and got almost a whole yr's supply of stuff... lets just say.. shiling is a happy girl. and my daddy's not that smiling :)

tues: watched the parade.. and singapore's 40 already.. happy birthday..went to simlim square to check out the ipod thingie.. its 300 sing only u noe.. the mini.. hinted very broadly to dad.. hope he catches the hint.. then headed over to grandma's to say hi..i wore red today.. pretty patriotic eh?

wed: had a fabulous time with bean.. and for all who dont know.. bean's my part time lover. hahahaha.. well. she[s with someone else (girl of course), but we're kinda like having an affair.. hee hee heee.. i love being " the other woman".. sounds soooo cool man.. anywae.. we had a lovely time at suntec... eating loads as usual.. and whinning about our lives.. my dear bean's gonna be an accountant with kpmg.. and she's starting work soon.. and that means less time for her lover.. wats more i her part time lover somemore.. hmmmp
but yes.. we're all grown up and all. talking serious stuff.. and im just so happy.. i love my friends.. i really do..

tmr: im going back to see my colleagues.. then before i have an interview.. and then gonna see auntie chris.. again!!! woohoo.. dave and linda and nicole.. hey guys.. cant wait to see u all again..

friday: haircut hopefully with candice.. at icon at wisma.. then its high tea, and more shopping

sat: erm..i think going out and COLLECTING PRESENTS i hope.. hee heee.. and trying to lose some weight for bali.. if not im sure i have to use the coconut tree to cover myself on the beach.. either that or im gonna buy the biggest available towel to wrap my fats up.. sigh... how to attrack beach hunks like that???? hmmmp hmmmpp hmmmmp

then sunday..::: its my birthday !!! yeay yeay!!!! cant wait

its a fabulous week.. and yes.. im kinda playin with fire right now.. addicted to it!