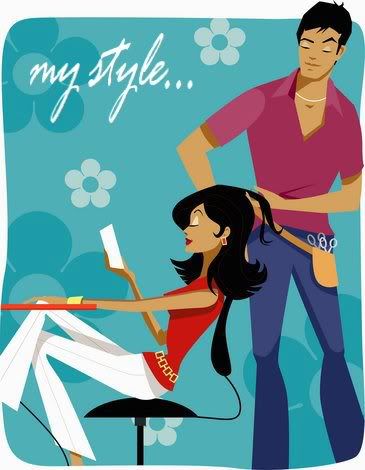 write your personal data.
insert your tagboard here. width and height should be 300
Blogger Blogger Blogger Blogger Blogger Blogger Blogger Blogger Blogger Blogger Blogger Blogger Blogger Blogger Blogger Blogger
Please UPLOAD 1.picture = style.jpg TO UR OWN SERVER.
Powered By: Blogger
Layout By: Trina
Monday, August 22, 2005

hey hey..
its been one of the bestest holidays ever ever!!!
thanks vid and fel for organizing it.. from jakarta.. to bali to surabaya.. theese babes had everything planned

jakarta: fel;s birthday that day.. immigration sucked big time... 1 hour waiting or so. met fel's sister there.. then it was a grand tour of jakarta... in the car coz we were too lazy to get out of it.. then fantastic dinner of seafood.. with this really nice fried flying fish thingie.. amazing!!!! ate so much. THanks Fel's mum and dad for being alllllllll soooooooooooo sweet and nice and for fetching us everywhere.

jakarta 2: met mus and his pretty sister at this shopping complex.. the guys gorged themselves down with vcds. literally they stopped at every single vcd shop .. very cheap though.. abt 1 sing dollar per vcd. then we proceeded to mus' house.. it was really nice. had a cosy bbq there too... then it was chatting with darling fel.. and then wakin up really early to catch the flight to bali.

bali: amazing i tell u.. met up with mabel, ww, ed , deqi and hc there. the hotel was amazing.. all those late nite dips in the pool.. with one weird guy who threw down a chair at us coz we made too much noise.. hahaha.. WEIRD I TELL U>> SOMEONE COULD HAVE DIED OKIE! anywae.. tanning.. and the tour guide was sooooooo nice.. he's so sincere.. and he laughs at his own jokes.. so cute..
alas, he thot i was singaporean.. not japanese.. sigh.. and i think on the last day he was forced to say i kinda loook japanese.. mwahahahahhahahaa..
the beach was beautiful.. we played street soccer on the beach.. well correction.. the rest played beach soccer on the beach.. vid, fel and i were happily taking fotos coz most of the action was on the other sideof the goal. and i happily scored an own goal as well.. !!!! watever!!!! hahahahah.. we took some fantastic fotos in the setting sun... will be posting them up later...
hard rock cafe was amzing.. they have this almost incredible band. which happily plays every single song u want... and its so cool yea!!!!!!
the last day was spent in the pool... we played water bball... was fun. then attempted at volleyballl which was reallye quite dramatic.. having the balll not really moving at all.. it just simply landed on one side of the court almost everytime the ball was served. ww calls it people who dont know how to play volleyball playing

surabaya:
super fun. coz why?? we discovered peoples' talents in karaoke! hahahahahaha.. it was sooooooo funny.. we sang two nites in a row.. hc.. we missed u around though.. hong choy went back after bali.. but nevertheless......
presenting................................
mus: he's gotta win first prize man.. his first song ROCK DJ.. tickled everyone to bits.. with his swaying and dancing and oh-so-happening moves..!!!! this guy's a rocker man!!!
chris: he just makes noise.. and i mean really loud noise alrite.. the funniest bit was when he started with one song.. and then for unknown reasons.. started leading on to another song...cant remember wat they were though.. but chris's another dude man!!!!! rock on.
kianhui: the chinese song crooner.. he sings with passion and conviction . absolute talent for singing.
vid: hahahahahahahahahah... hahaha.. vid's amazing coz she can sing the whole song "Serapa Pantas" which is almost an indonesian tongue twister and where i barely finish reading the first line and she can sing off the second lane already..
fel: gotta worship this singing diva man.. she rocks...!!! her rendition of "my happy ending" left everyone HAPPY!!!!!! wah.. she's got vocals man..
shifu: gosh. he wanna sing everything i tell u.. alll those weird chinese songs no one knows. .hahahahahah.... and fel, vid and i had a smashing time trying to outsing him . of course.. vid won!
never found that karaoke could be so fun.. u noe.. its just amazing.. and we had some great food.. esp those crabs on the last nite..

left today.. with mus. it was so sad.. saying goodbye all over again.. but well.. had a lot of time to think on the plane back to singapore. i really miss u guys soooooo much! its really been a smashing hols and just cant wait to see u all again !!!!!!!!!!!

thanks everyone.. for making this holiday so special, so dear, so funny and so AMAZING!!!! BRing on bali again anytime.. and the next time babes and dudes.... lets be BEACH READY MAN!!!!!!!!!!!!!!!!!!!!!!!
Get awesome blog templates like this one from BlogSkins.com