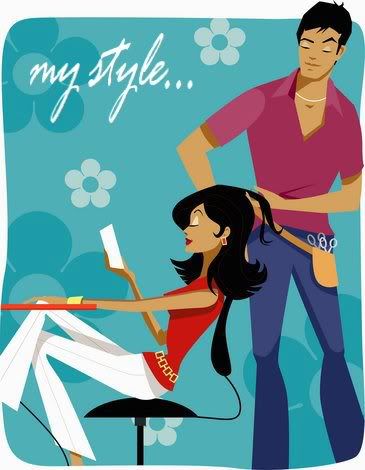 write your personal data.
insert your tagboard here. width and height should be 300
Blogger Blogger Blogger Blogger Blogger Blogger Blogger Blogger Blogger Blogger Blogger Blogger Blogger Blogger Blogger Blogger
Please UPLOAD 1.picture = style.jpg TO UR OWN SERVER.
Powered By: Blogger
Layout By: Trina
Monday, April 11, 2005

decided to blog AGAIn.. sigh.. this means im not doing work yet AGAIN..

anywae.. ive thought long and hard...

firstly, i gonna try to do facial masks for one whole entire week.. hahaha.. despite jierong's claims that it would not help.. but im gonna try.. coz remembered the SK11 ad.. where they tried it on for 14 days..and lo and behold.. amazing face! but well well.. see me after 7 days.. and note the difference.. mwahahahahahahah

also, im gonna try to clean up my room.. i think shuhui will faint at the sight of it..(already vacummed) but the room reallie sucks.. and im so lazy.. i haf too much stuff already.. and yes.. im still buyin stuff even though im bound for singapore shores in 3 mths time... yes oh yes..if she sees my room.. i suppose she will very well ban me from staying in her oh-so-nice apartment after graduation.. hahah.. then i'llbe roofless..

dl the new msn.. its pretty cool.. u get to listen to wat other people are listening.. i mean songs and all.. and hey hey.. hahaha.. im so sick of listening to those same old songs.. so i can see wat others are listening.. and yes oh yes.. download new songs..!!!! hip hip hurray!!!

and yes.. my rae sucks so badly.. i just cannot bear to read it anymore... it hurts.. to see that after 3 yrs of "comprehensive economic packaging", i still fail to grasp the basic concept of comprehension and analyzis. sigh.. does any kind soul out there wanna brave the attempt to read this hideous piece of work??? i can bear it NO MORE!!!!!!
(pls: if u reallie wanna read.. kindly let me know.. much much eternally grateful)

finally, 4 more days of hols.. and 2 more assignments yet undone.. how is this possible?

shoot me! shoot me now!
Get awesome blog templates like this one from BlogSkins.com