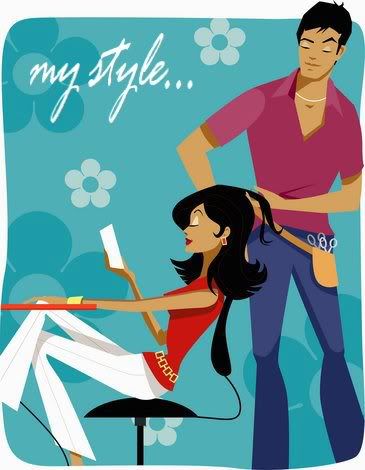 write your personal data.
insert your tagboard here. width and height should be 300
Blogger Blogger Blogger Blogger Blogger Blogger Blogger Blogger Blogger Blogger Blogger Blogger Blogger Blogger Blogger Blogger
Please UPLOAD 1.picture = style.jpg TO UR OWN SERVER.
Powered By: Blogger
Layout By: Trina
Friday, April 01, 2005

been reallie hectic recently. candice just came down for two nites.. and we had the most fun time together.. reallie.. even though she called me at 9 am in the morning to tell me she was abruptly coming down for two nites... i love my friend.. she's great.. and we have such great fun together.. now.. im just so tired from lack of sleep.. hahaha.. we talked, bitched, talked, bitched,, watched FUll House. again. with my dearest friend... and she is the only one whose ass i would not kick for going to bed at 5 and waking me up at 930 just to watch Full house.. mwhahaha.. seriously... if it was someone else...

anywae. just heard that Miss Oh has been promoted to vice principal...
im reallie happy for her.. well.. for those who arent aware... miss oh was one teacher.. who reallie changed me.. she made me cry loads.. and she wept tears for me too..miss oh was our track teacher.. in second yr.. prior to that.. we had no coach nor teacher. so training was as slack as SLACK can be...
when miss oh came... things changed. she introduced love, motivation and discipline into the team.. and she relallei did sacrifice so much for us.. we used to bitch abt her soo much.. and looking back.. i feel so ashamed.. i mean.. she loved us so much... reallie..
i remembered the time when she caught diana and i for the upteen time.. trying to escape training and slacking in the toilets.. she locked us up.. in the pe room... and she cried.. i mean this was one teacher who cried for us .. because she was so sad that we didnt put in effort.. to train...nor even try running properly even when we had the potential.. and this was one teacher who made me cry.. because i felt so sad...and she was the one who encouraged me to take up 800m, even when i was so sure i wouldnt be able to do it.. and she was the one who stayed back when us.. who cried with us through each championships.. and who never gave up on me...
and i remembered the time.. when she told me never to give up.. and it was the race where we had to win.. and she solemly told diana and i to give it our best. not because we had to win.. but because she felt we could do it..and diana and i ran so well that day.. and u noe.. i cried.. when she cried too.. because she said she was so proud of us...
and this was the teacher who cried.. when i got injured 2 weeks before nationals.. and who made sure i was iced-packed properly.. everyday..

well.. miss oh.. thanks for everything.. all your love, your devotion, your encouragement, your lecturings, your tears.. every single drop of tear u shed for us...im gonna miss u loads..
Get awesome blog templates like this one from BlogSkins.com