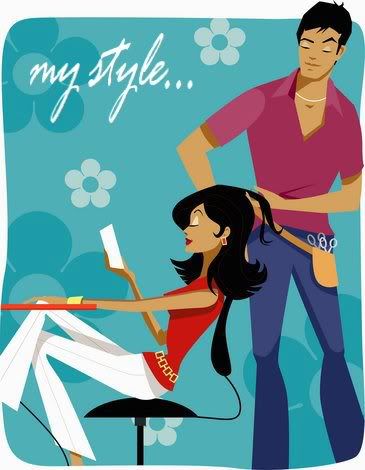 write your personal data.
insert your tagboard here. width and height should be 300
Blogger Blogger Blogger Blogger Blogger Blogger Blogger Blogger Blogger Blogger Blogger Blogger Blogger Blogger Blogger Blogger
Please UPLOAD 1.picture = style.jpg TO UR OWN SERVER.
Powered By: Blogger
Layout By: Trina
Tuesday, March 15, 2005
gam ting ngor... (today i ) went for tea.. and TIME FOR TEA. this reallie lovely shakespearen cosy tea cottage with jen and her auntie.. (who is sooo like my own auntie,. think they shd be good friends). and it began with a lovely weather and us not having to wait long for the bus.
ordered tea for three,, with warm butteres wholemeal scones with pots of clotted cream and strawberry jam (yeah yeah. i know u are drooling) and nicely porcelined cups of tea. of course sugar sweet tea. and i had an omelette.. seriously. the omelette was sooo guud... with cheese.. was like.. heavenly!!!!!!!!!!!!!!!!
then. coz i felt bad about eating so much, had to head off to the gym.. hahahhaa. gosh. reallie. ive been so healthy there is something wrong with me. i mean who goes to the gym like twice a week? strangely enuff, its my second time in warwick gym.. hahaha. did crunches, and ran 2km on the treadmill.. (amazing accomplishment) and burned off about 200 calories.. haiz.. its darn hard to lose calories this way.. my eyes are like perpetually fixed on the stupid scale.. and when it hits 100 calories.. i quickly hit the stop button.. hahahhaa..but i feel healthy now..
oh.. im currently still in the korean soap drama phrase.. i know.. i shd have outgrown it. but blame it on those korean dudes man.. i mean.. BAE YONG JOON!!!!!! oh man.. help me.. its my second time falling in love with him again!!! its ironic. haha. sounds like the drama itself.. coz in winter sonata, he sort of liked this girl, then he lost his memory, but he fell for her again.. well can sorta relate it to my relationship with BAE YONG JOON!! i watched winter sonata first time round and i fell head over heels, and this time, i watched it again.. and i fell for him again.. aahahahahahaha isnt that pre-destined????????????
i love bae yong joon! i mean he is MY IDEAL KINDA GUY. sigh. i think he doesnt exist, even though ive read reports that in real life he is very much like his reel life character.. sigh. if only i was like korean, or like was his neighbour, and was 1.7 m tall and 50 kg and pretty with boops and sweet and demure, i might get to know him,. but alas alas.. the probability i;ll ever ever ever ever get to meet him is like 1/1 zillion.. sigh sigh sigh.. such a perfect guy just DOESNT EXISTS EH>>>>>>>
on a lighter note, went to leam yest.. and GAP was having sale.. sigh.. and i saw this pretty pair of silver mules.. but again. i stress that i shall not be tempted.. and if i ultimately succumb to this temptation, u;'ll spot me prancing around with new mules, hahah,, and a new jacket, and a new gym bag..!!!! then u will know that i've failed to stop.. once again. stop shopping..