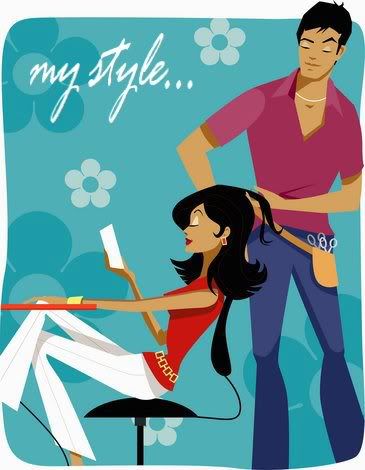 write your personal data.
insert your tagboard here. width and height should be 300
Blogger Blogger Blogger Blogger Blogger Blogger Blogger Blogger Blogger Blogger Blogger Blogger Blogger Blogger Blogger Blogger
Please UPLOAD 1.picture = style.jpg TO UR OWN SERVER.
Powered By: Blogger
Layout By: Trina
Wednesday, January 12, 2005

hahaa... new term again.. and boy oh boy is this term gonna suck like hell.. firstly, we have the stupid third RAE presentation... which sucks coz i apparently have no data.. and its freaking pointless to fake up data for 60000 pple,... goodness knows why they ask so many people for the labour force survey.. haha.. and i have to fake my results too.. gosh.. and i read the RAE website.. which says "MAKING UP THE RESULTS. We attach little weight to the actual results - but we do care that they are yours. We WILL spot results that have been made up. If we have any doubts we will ask for your input and output and data files and if you cannot produce these we will assume that you have not generated the work through legitimate means - we may even suspect that you have copied them elsewhere. "
summone please helps..
hahhaa
well... even if i fake it up.. who cares man.. prob faked it reallie badly too..but it takes a criminal mind.. to come up with something devious.. i shall use my brains for that special purpose...fingers crossed..
im so bored.. as in literally a social hermit so to speak... i have no classes on mondays, tuesdays and wednesdays.. this may sound like perfect. haha.. i noe.. but it sucks.. im so freaking bored. .. time inches its way through.. and i now sleep 12 hours a day.. not guud not guud.. how am i suppose to lose weight this way??? speaking of which.. i feel... i have lost some weight.. hope im not being too obsessed with it.. i noe its not healthy to like be too thin.. and so has the boobs too.. man. sucks.. not like there was ample to begin with.. but its even more pathetic now. sucks suck sucks...
ahahah.. speaking of which.. had the deloittes interview yest..it was alrite.. i felt more confident... but i dont think i'll get it anywae.. well.. sunny singapore.. here i come.. i guess if i dont get it this time.. which i probably would not get..i;ll take it as a sign.. to go home.. hahah.. forget the high pay and the crap weather.. home is truly where the heart is..
and.. soccer was intense tonite.. though it ended up 0-0.but it was heart stopping 90 minutes action man.. like taking a roller coaster.. dunno how many times i screamed out.. when chelsea took control of the ball.. but gotta give credit to man u players.. they defended and attacked well too.. kudos to that man.. and ronaldo was a star.. he like went past 5 defenders kae.. haha.. no wonder everyone was cheering for him.. it was fun.. back to the good old days of soccer watching.. except without jen around.. it sure feels different.. man. gotta watch a match with her again..
well... rae sucks.. cant do shit.. so gonna hit my comfy bed now..at last i have lectures tomorrow..oh. so happie..
oh ya.. hahaha.. yt kept us updated on her latest.. dave and nicole and sam and linda had super orgasts.. serious shit.. coudltn stop laughing when they sent that email.. sure made my day..
and finally. been contemplating on whether or not to go for hwa chong nite.. its like final yr already.. and i havent been for a single one.. not like its goona be fun.. hahah they are doing the mass dance thingie.. in heels.. gosh. so like prom where we all threw our heels in the middle of the dance floor at venom.. hahaa.. quite fun.... and well some shit about commemerating 30 yrs .. some thinige... but i dunno.. shd i go or not?????
hard decisions.. makes me look older... shdnt think about that now..

Get awesome blog templates like this one from BlogSkins.com