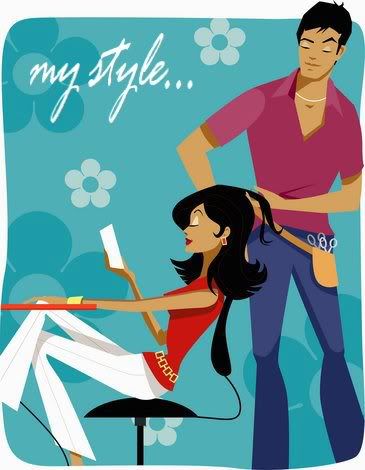 write your personal data.
insert your tagboard here. width and height should be 300
Blogger Blogger Blogger Blogger Blogger Blogger Blogger Blogger Blogger Blogger Blogger Blogger Blogger Blogger Blogger Blogger
Please UPLOAD 1.picture = style.jpg TO UR OWN SERVER.
Powered By: Blogger
Layout By: Trina
Thursday, January 13, 2005

hahaha.. tada!!! back in action dee..reallie in the blogging mood now since i told kh and deqi about my blog.. its official.. its back in business again. shall try to make a conscious effort to blog everynite..
today.. well.. didnt start off well..got rejected by deloittes.. haha.. well.. i dunno.. guess just not used to facing rejections.. so was quite down a while.. but things got better..towards the latter part of the day.. just realised next week is gonna be mayhem.. i mean emotional valium and all.. a week of stress.. starting with rae presentation.. and corporate strat presentation..and one world week stuff in which im delighted that darling candice is coming up.. for fashion show.. and hopefully.. that silly dilly shuhuiz will come up for the party on sat. its been three yrs and she has not visited me since.. sigh.. is cov that bad a place?
went to bham to watch "Grease".. and must say.. it was fabulous.. well for seven pounds.. it was great. reallie.. but first i gotta mention dinner. haha.. oops. forget shits about dieting man.. dinner was awesome.. i had wattan hoe.. its like zi cha hor fun basically,.. and tom yum soup.. and soya bean milk. and the way we all behaved at the place.. seems like we havent been civilized and eating for like a decade.. ahaha.. serious shit.. and the tom yum soup was yummy. esp when dhar scooped over her lala..and added them into the soup.. ohhh lalalalalalal and the wattan hoe was superb.. seriously im hungry now.. hahahaha... and the prawns were big and fresh.. and i wanna eat hagao. i love hagao.. i wannt my hagao!!!!!!!!!!! shit.. guess will be popping by bham pretty often now.. since im so freaking free.. just to eat..need to satisfy the cravings and desires of the.. noble stomach..
Grease was good.. well.. the songs were sound.. and its amazing.. how the songs are so evergreen. since mum said she watched the show when she was like 17.. hahah... been so old... but it was good... i loved the bitch.. thot she reallie had character.. cool man.. and seven pounds.. its a steal.. anytime..
its cold cold cold coventry.. feels like -10... with my face inched frozen and my lips icy blue.. and it sucks.. wearing so many layers and feeling so fat and clumsy.. well.. not feeling fat.. but am fat.. hahahhaa.. i need sooo badly to lose weight... seriously.. i have to be disciplined.. such ferocious and preposterous eating habits... nonononononononononononononononon
yeay... tmr's friday.. my fav day of the week.. but first.. gotta get past lei zhang.. the horrible ham sum rae tutor.. and then intense feeding of info from jonathan cave.. a hour's break and then.. my fav three hours.. where i get to google at eye0candy.. 3 straight hours in a row.... woohooo.. sounds great....
sat's fun i guess.. going oxford to see moi da ge...and hopefully be able to catch a glimpse of the man utd and liverpool match.. cant believe im missing it man.. sucks sucks sucks sucks..
wanna go prague.. hope the rest can make it.. some weekend soon.. shd be fun.. and i wanan go home for chinese new yr.. hearing all their preparations.. i reallie wanna go back.. im missing.. all my ang pows.. those torturous sessions at great grand auntie's place where they torture us.. haha.. and roy and rad and jia and i always sneak out to town.. my bangawan solo pineapple tarts.. and love letters.. and steamboat.. and shabushabu beef.. and abalone.. and ooohhhh....i wanna go home... cant believe i m missing all these for like 3 years dee.. man... well nvm.. next yr.. i'll be home.. hurray....yippy!!!
guess gotta start rae now.. sucks rite.. shoot me dead.. but relalie gotta do. since candice coming over.. shall be playing and gossiping sooo much.. cant wait..

the bed beckons.. but shall try to do like rae.. sucks.. i hate rae.. i reallie do..

ciao.... au diaos..