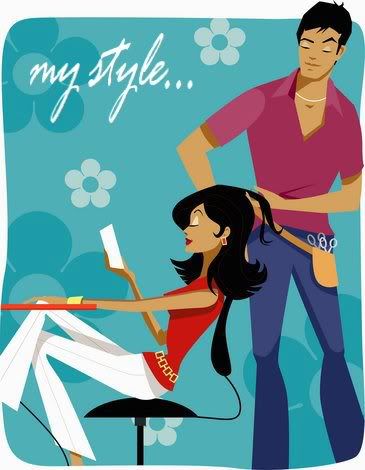 write your personal data.
insert your tagboard here. width and height should be 300
Blogger Blogger Blogger Blogger Blogger Blogger Blogger Blogger Blogger Blogger Blogger Blogger Blogger Blogger Blogger Blogger
Please UPLOAD 1.picture = style.jpg TO UR OWN SERVER.
Powered By: Blogger
Layout By: Trina
Tuesday, July 20, 2004
hi all... reallie fascinated by this blogger thingie.. haha...well today was fun.had a really hectic week last week..but reallie wanna say i had a smashing time with nana ong..aka diana.. well. diana.. u reallei will love her. she is still as retarded as ever. and as short. hhaa.. even with heels.. she seems so much shorter. and she hasnt changed much at all. really. we were out at bugis having some thai ala carte buffet.. then shopping. haha. it was funny. diana wanted this adidas jacket. but was too short to reach for it... this brings back very fond memories indeed. then we had bubble tea... the real taiwanese nice pearly bubble tea. and we embarassed ourselves as usual there. then.. erm.. we were just talking abt the past. such great times. st nicks track and field.. miss those training sessions.. those slacking sessions.. those hiding-in-the-toilet with diana sessions... those escaping sessions to town.. those lecturing sessions from miss Oh and MOhana.... those faking sessions.. man!!! i miss them all..
diana always has had asthma.. so she could always fake it.. and yanz and i always had to come up with some lame old excuse to be exempted from training.. gosh.. i reeallie miss those times..
then friday.. met up with joanna and candice... haha..bitching session as usual... but this time.. its grown up bitching at least... i feel we all have grown up. back in hwachong, we would be tlaking about how hot singapore is... wat kind of bags to buy..shoes... socks.. DFS.. haha... but now.its more like serious issues.. houses, cars,.. loans.. prestigious jobs,.. why didnt we choose to be a doctor/dentist and all.. but it was fun.. havent seen them for ages.. welll.2 weeks.. jo is still forever so skinny.. and candice too.haha. and we had fun fun fun!!! love my friends